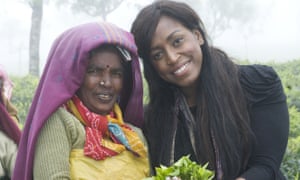 Public support remains high for Fairtrade and the fair treatment of producers, but are the supermarkets backing away from treating their suppliers justly?
Alarm bells have been ringing with Fairtrade producer groups, co-operatives and Fairtrade supporters over Sainsbury's and Tesco's decision to remove some of their products from the Fairtrade Mark's scrutiny and Sainsbury's plans to take control of the way any premium will be spent.  There are concerns about the lack of independent verification of the new "fairly traded" scheme and poor producer groups loss of power over how any premium money is to be spent. .
In excepts from articles in the Independent and Guardian  we read;
When four Sainsbury's executives met farmers from some of Africa's biggest tea-growing co-operatives in a hotel in Nairobi last month it should have been a mutual celebration of Fairtrade, the gold standard of ethical trading and the world's most trusted and best-known food certification scheme.

But instead of backslapping at the Pride hotel, the world's largest retailer of Fairtrade products precipitated the greatest crisis in the scheme's 25-year history by telling the 13 major tea groups and their 228,000 co-operative members that it intended to drop the globally known Fairtrade mark ((Independent Lizzie Rivera) for their produce, and replace it with the phrase "fairly traded".

From next week the company will no longer label its Gold, Red and other bestselling own-brand teas as "Fairtrade" but will call them "fairly traded". Officially it is a pilot but the suspicion is that Sainsbury's will then roll out the new standard across other products including bananas and coffee.  John Vidal 25th June  https://www.theguardian.com/global-development/2017/jun/24/fairtrade-crashing-down-sainsburys-tesco-tea-growers-nairobi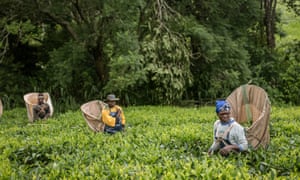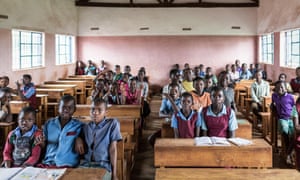 The suspicion is that the supermarkets are on a money saving exercise and their decision has been called paternalistic by their suppliers. Development groups question their motives. "Why would a company like Sainsbury's that has been such a massive champion of Fairtrade decide to take the trusted mark off their tea products, and in the process take power and value away from small African producers who already have so little? At a time when sustainable development and human rights are going up the corporate agenda, it's hard to follow the company's reasoning," said Rachel Wilshaw, Oxfam's ethical trade manager.
You may wish to ask questions of the CEOs of the companies or write letters of concern if so please contact;
Email CEO  
Mike.coupe@sainsburys.co.uk 
 and the Chair
david.tyler@sainsburys.co.uk
Email
David Lewis
(CEO) on
dave.lewis@uk.tesco.com